1. Ability to Manage In-Person, Hybrid, and Virtual Events
Virtual events are going back to where they came from. Less than 10% of people surveyed in a recent study expressed their intention to attend only virtual events going forward. More than 90% said they will attend both in-person and hybrid events, including in-person conferences, concerts, and religious events. This means the event app you choose should allow you to manage in-person, hybrid, and virtual events, in the same order of priority.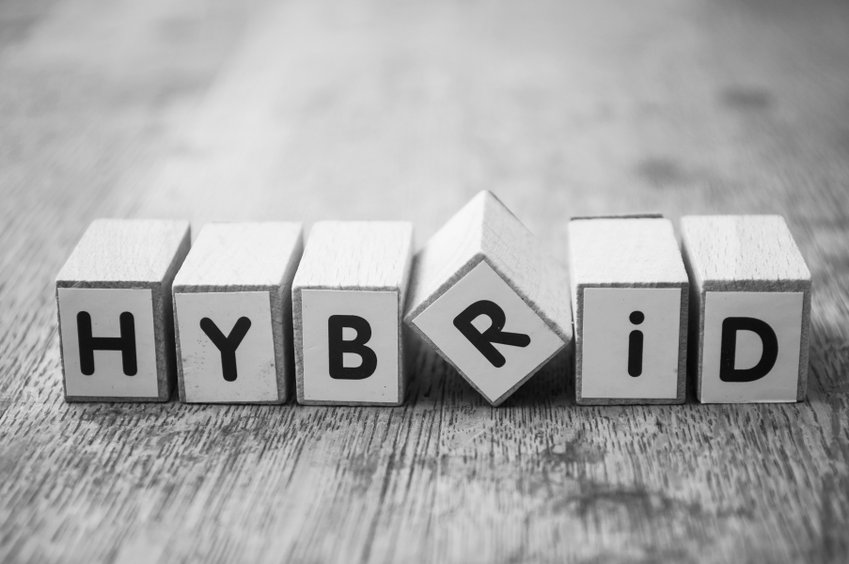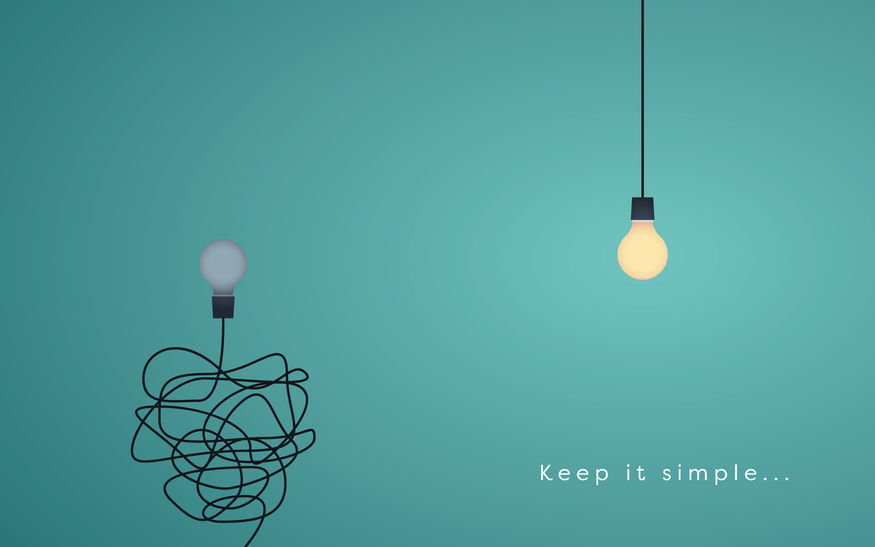 2. Easy to Use for Your Staff and Attendees
Too many gimmicky features make the software heavy to load and difficult to use. Your event mobile app will be used by your frontline staff as well as non-savvy attendees. It should be simple to set up and use for everyone.
3. Event Website and Online Registration
Modern event management mobile apps, including Eventleaf, are supported by an online platform that allows managers to create a website for the event. Event managers can list the agenda and speakers of their conference, invite prospective attendees, market their event website on social media, and register attendees online.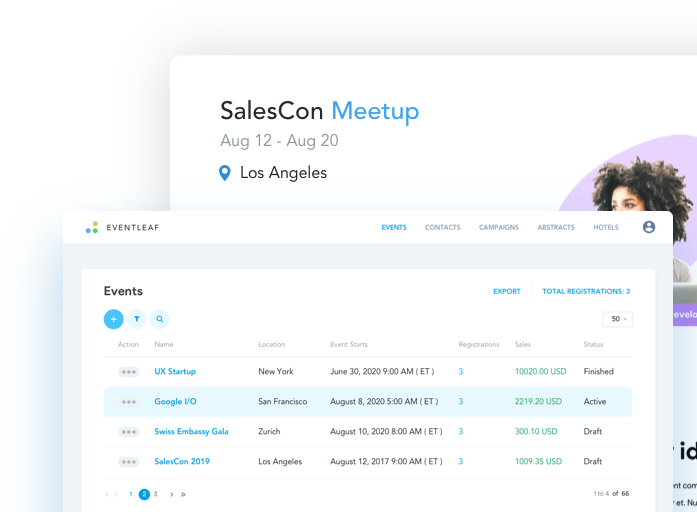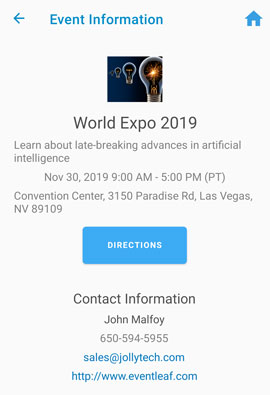 4. Provide Event Information and Updates to Attendees
The event app must provide the latest event info and updates to attendees. Once an attendee registers via the event website hosted on Eventleaf, they can view the complete event information including agenda, speakers, and sessions and receive push notifications through Eventleaf Guide App.
5. Ability to Engage and Interact with Attendees
The success of your event depends on how engaged your attendees are with your event. Eventleaf Guide App gives event professionals to reach out to attendees via live polls and surveys during the event. The attendees can also engage with speakers and other attendees via live chat or event via virtual meetings on their favorite virtual meeting software.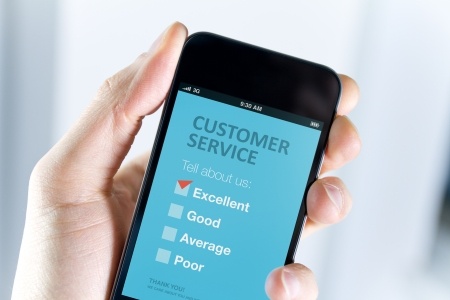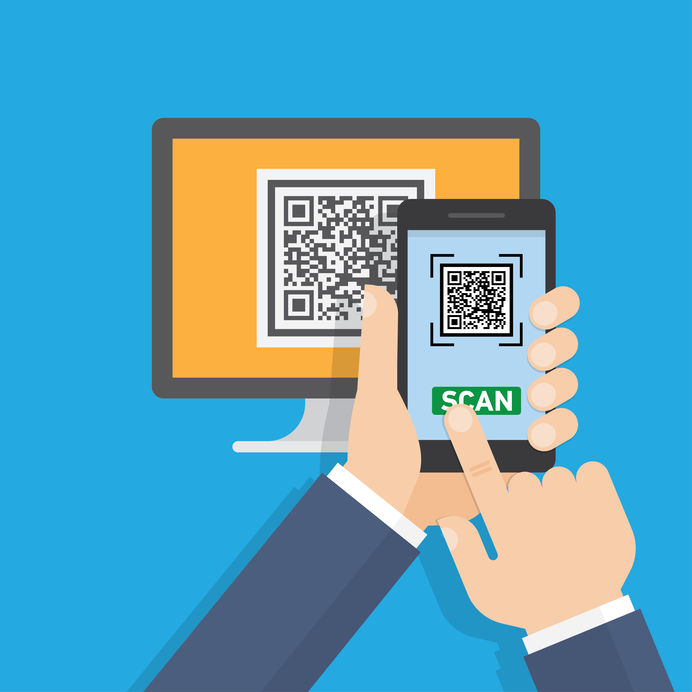 6. Fast and Easy Attendee Check In
Gone are the days when your front door staff would check each attendees name in a list before signing them in manually. Using Eventleaf Check In App, you can easily confirm attendee registration by entering the first few letters of their name or simply by scanning the barcode in their registration email with a tablet running the Check In app. After the attendee registration is confirmed, the staff can check them in instantly with the touch of a button.
7. Print Attendee Badges On Site
Look more professional by handing out name badges as attendees check in. Eventleaf automatically places attendees' registration info on a customizable badge that can be printed on site or before the event. The badge can have your logo and has an app-generated unique barcode that can be scanned with the Check In app as well as the Leads app to check in attendees and capture leads, respectively.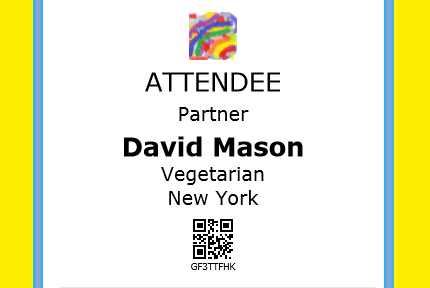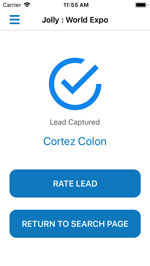 8. Extract Business Leads from Conferences and Trade Shows
The event mobile app should support B2B companies and other businesses who want to capture customer data from events. Eventleaf makes it easy to extract leads from trade shows, exhibitions, conferences, and other commercial events by simply scanning the barcode with a smartphone running the Leads app. You can rate the leads, add comments to each lead, and export the data to a CSV or Excel file for following up.
9. Data Privacy and Security
The app you select should ensure robust user privacy and data security. It should comply with the national and state privacy laws and regulations such as the GDPR, CCPA, or other applicable laws.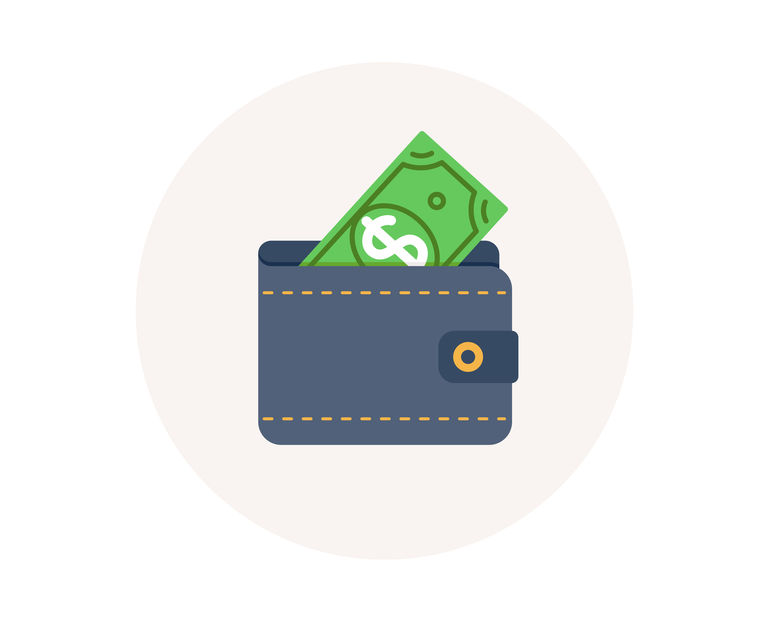 10. Cost of Your Mobile Event App
The price of a typical corporate event app can range from a couple of dollars a month to a few hundred dollars a month, depending on the usage. The Eventleaf platform is absolutely free to use for up to 100 attendees per year, but if you want to use the Guide and Check In mobile apps, you'll need to pay $2 per attendee. This is the lowest price you'll have to pay for fully-featured event apps.