Draft Reminders
Draft HTML-rich reminders and attach PDFs or other documents. Quickly prepare a series of reminder emails that not only reminds attendees of an important event but also provides valuable information. Ensure that every reminder you send reaches its target.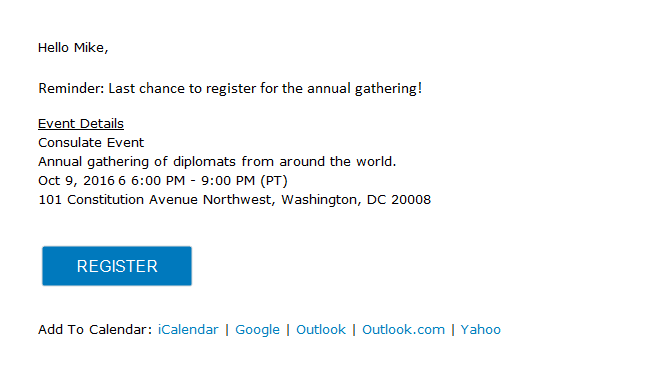 Remind People Who Haven't Registered
Time is ticking away and there are limited spots remaining for your event. Create engaging reminders for people who are interested but have not registered yet. Let them know that there is only limited time left to register and spots are filling up quickly.
Remind Registered Attendees
Do you have any event updates or other time-sensitive information to share with your event attendees? Send a reminder email and let your attendees know of any possible changes or updates.
Schedule Reminders
No need to stay awake at 3 am to send reminders to the other side of the world. Schedule automated email reminders and roll them out at the exact date and time that you want.