Okta Single Sign On
Eventleaf and all other company apps appear on your Okta dashboard. You can sign into Eventleaf or any other app simply by clicking on that app.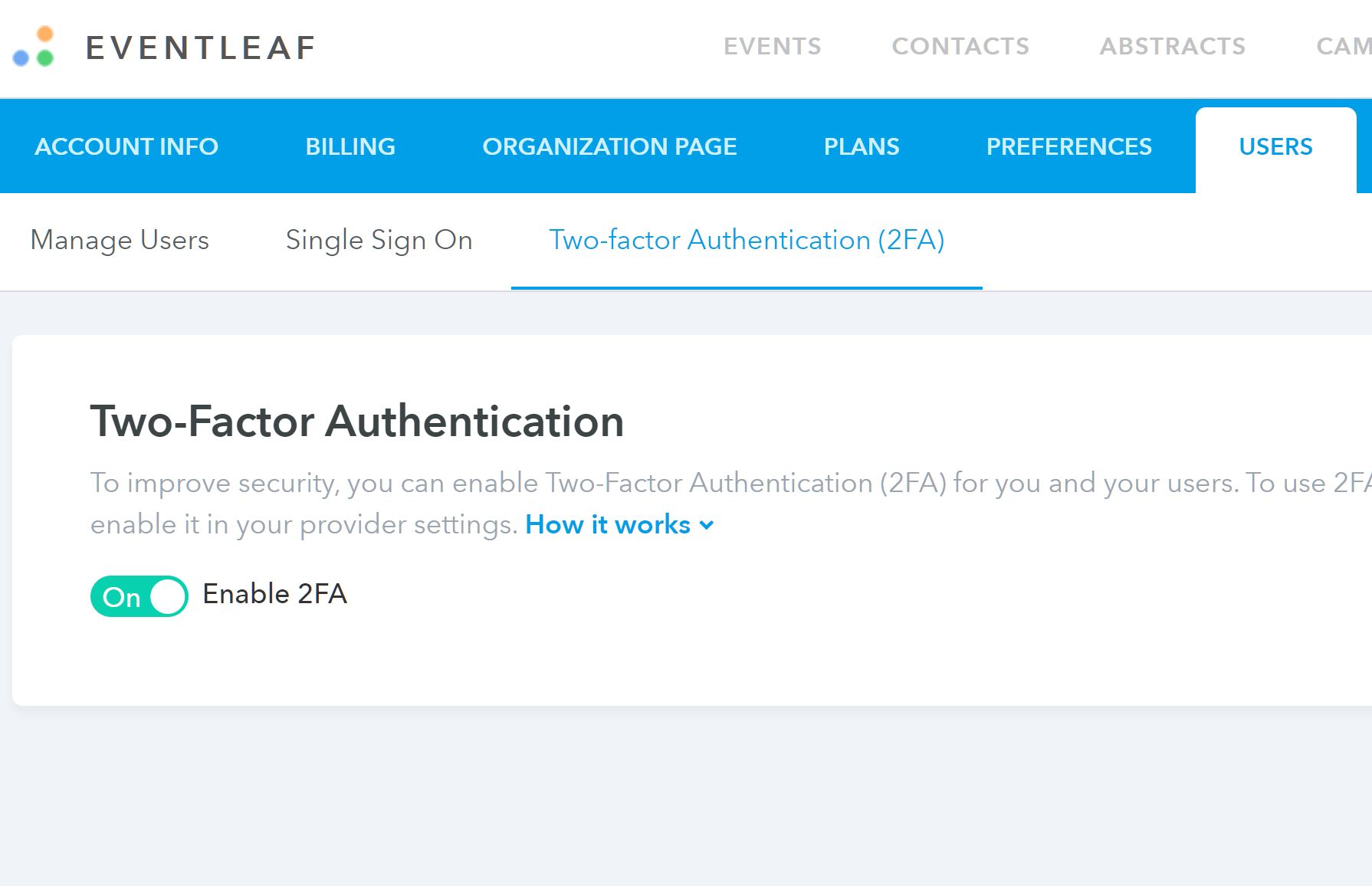 Two-Factor Authentication
Companies, governments, and individuals often get hit with malicious attacks in which passwords are stolen. A disgruntled ex-employee or a cyber criminal with a stolen password can potentially play havoc with a company's software and data. Eventleaf prevents this from happening by allowing admins to activate two-factor authentication from the Eventleaf Web App. Once activated, the 2FA would require employees to use a password along with a code sent to their registered email address. 2FA is available on Eventleaf even when you are not using SSO software.
Centralized Identity Management
With Okta, you can maintain a centralized up-to-date record of your employees, contractors, and customers who use your apps. Okta automatically creates or disables user accounts across all apps when you add or remove people.