Go to Event > EVENT INFO > Agenda Tab > Click applicable Session title
Go to Event Info

Click Agenda

Click Session title
Scroll the page to the section of Moderators. Click + to add moderator email address > Add. To add more than one moderator click + sign again
Click + to Add Moderator

Enter moderator email address

Click Add
Moderator should also be registeredas an attendee in order to access the Event app & moderate questions.
On Mobile app:
Download the Mobile app – Eventleaf Guide app

Moderator to Login to the app using email address with which you have registered for the event.
Login Process:
Enter registered email address (attendee email)

Enter Login password
First time users are required to create a new password.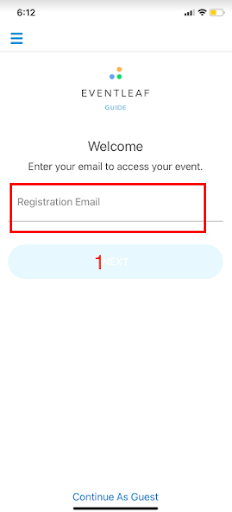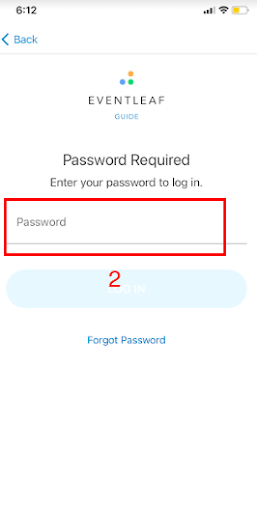 Process to enable Q&A:
Once logged in search and access the Event

Click Agenda

Click applicable Session title

Click Moderate questions

Click Accept Questions toggle to enable/ disable Q&A

To use Q&A in more than one session, you should enable it manually for all applicable sessions through the app